Store Director
• Exceed our customers' evolving expectations by ensuring the freshest quality product while providing World Class customer service and a pleasant and rewarding shopping experience.

• Oversee total store operations including sales, contribution, diversity, development, and retention.

• Identify, assess, develop, and mentor future store directors.

• Achieve all Company operations and sales goals/objectives (e.g., contribution, budget, gross profit, productivity, merchandising/signage, price checks/changes, promotions/contests, etc.), as well as monitor weekly sales and labor projections.

• Monitor and report on competitive activity.

• Collaborate with employees, management team and the Store Support Center to ensure interdependence throughout the store and Company.

• Represent the Company to respective government officials, agencies, and media.

• Complete special projects as assigned.

• Build relationships with and educate our customers in order to create sales.

• Recruit, interview and select employees while mirroring the community we serve.

• Supervise, direct, set goals and delegate tasks using independent judgment.

• Manage workforce labor goals while controlling payroll costs.

• Oversee and ensure the ongoing training, cross-developing, and communication of all employees.

• Collaborate with managers to prepare trainees for a management position, as well as serve as a mentor.

• Foster continued growth through the cross-development of high potential employees.

• Evaluate, coach, reward, recognize employees and celebrate successes.

• Handle conflict and counsel employees that require disciplinary actions up to and including termination.
• Must have 3 years of proven retail leadership experience (food industry preferred).

• Ability to represent A Culture of Caring and The Pursuit of Excellence™ through Big Y's Firm Foundations™ (Character, Collaboration, Personal Development, Actions & Results).

• Ability to demonstrate a passion for food through interactive sales techniques.

• Ability to demonstrate leadership through his or her own example.

• Ability to develop, motivate, and influence others through training, mentoring, coaching and team-building.

• Ability to interact and communicate with individuals at all levels.

• Ability to demonstrate financial acumen.

• Must project a clean and professional appearance.

• Must be a team player with a positive attitude and businesslike conduct.

• Ability to operate within Company policies, procedures, and standards.

• Ability to work a flexible schedule in accordance with the needs of the store.

• Attention to detail, accuracy, ability to prioritize and follow-through.

• Possess excellent organizational, interpersonal, and communication skills.

• Demonstrates commitment to continuous personal development.

• Ability to learn and utilize computer applications.

• Must be 18 years of age.

• Must consent to and pass a pre-employment drug screen and background investigation.
*Note - Store Director, Loss Prevention Representative, or Pharmacist applicants:
You will be prompted to select Springfield, MA as a location on the next page, however we will consider you for a position based on your geographic location and our availability of positions in that area. The reason that you must select Springfield, MA is because all applications for this position are processed through our Store Support Center in Springfield, MA.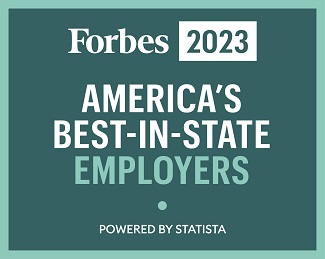 ​​